FORTHCOMING CLUB EVENTS & SHOWS
Champtionship Show, Markfield, Leics - Sunday 17th July 2016. Judge Mrs Renee Moules (Doraemi).
For more details on all of the above events and shows, please visit our Events page. Write up and pictures from our BBQ & Fancy Dress Competition on 13th September are now on our News page.
Results from our Open Show held on Sunday 7th February are now available on our Results/Schedules page.
NEW CONTACT NUMBER - MR J WILLETTS
Please note new telephone number for MCATC Chairman John Willetts is now 01527 832365 as of May 2015.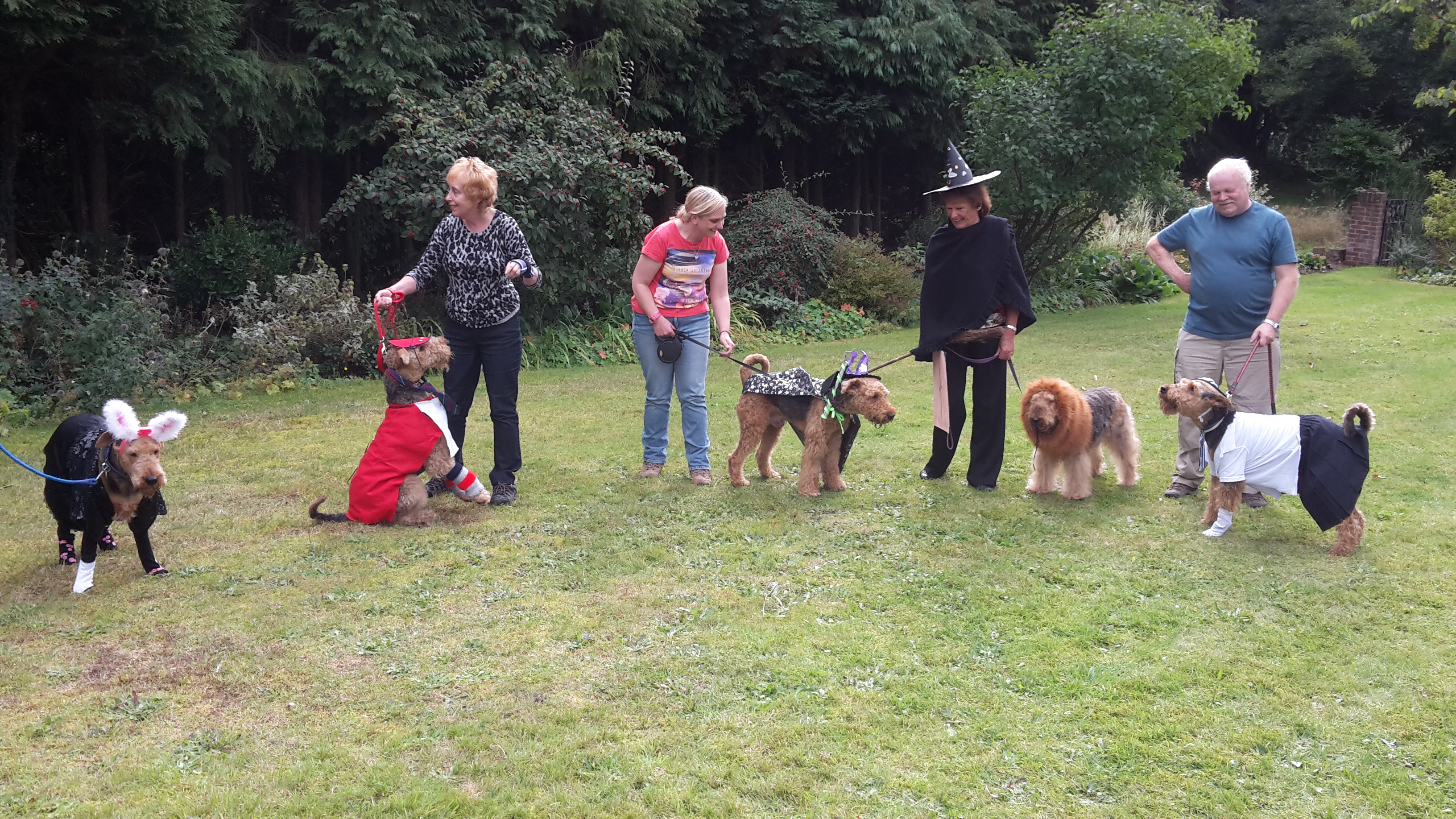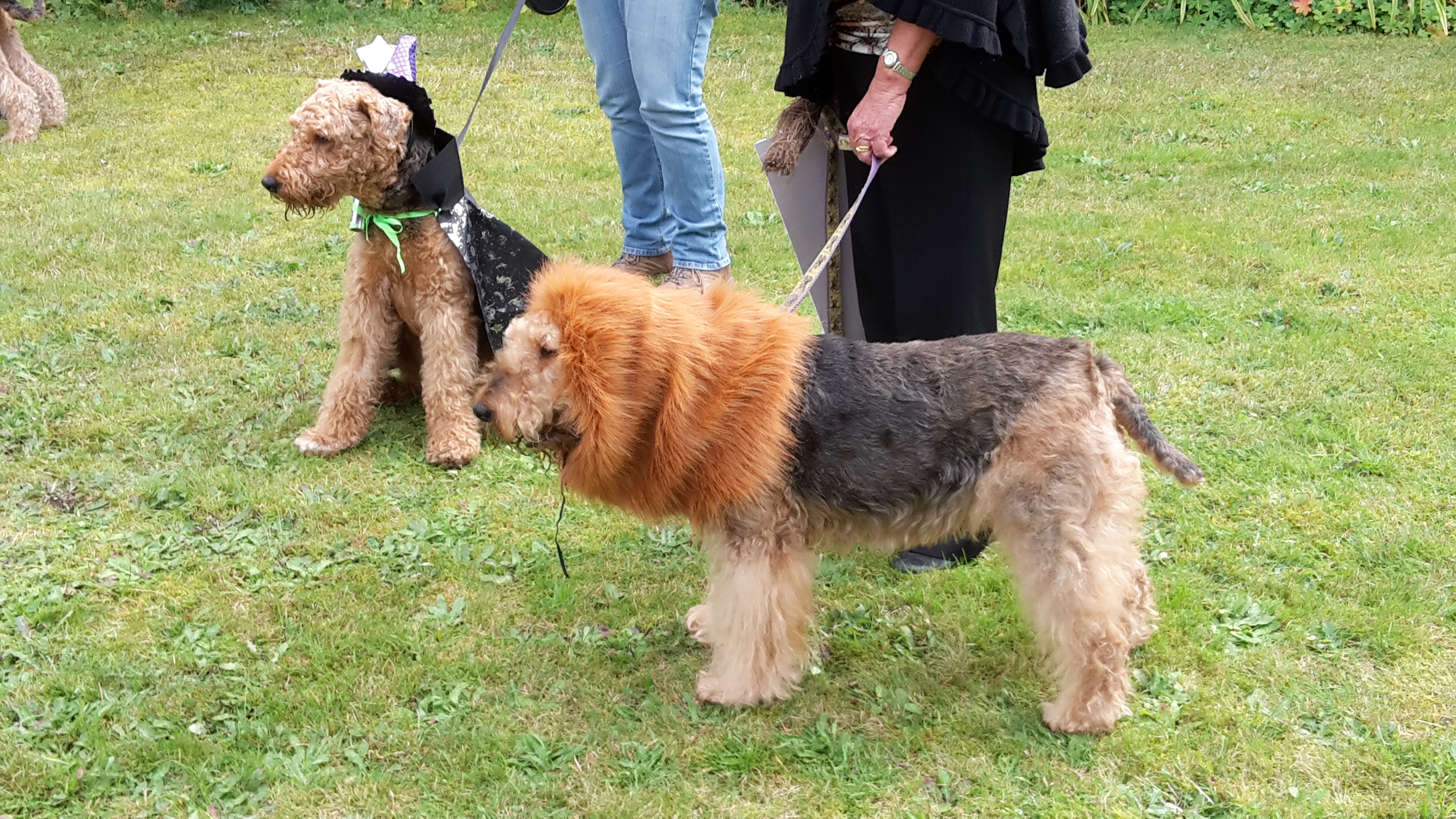 Putting on the fancy dress style at our BBQ and Fancy Dress Competition on 13th September - more pics and write up on our News page
SUBMISSION OF JUDGING CVS
If you judge Airedales and would like to be considered for inclusion on our judging list, then please submit your CV and complete a judging questionnaire via our Contacts Page
DOGS LEFT UNATTENDED IN CARS - an important reminder from the Kennel Club which is particularly timely during the summer months, but which is important throughout the year, as even on what may seem like cooler days cars can still heat up very quickly. Please click here to read The Kennel Club's press release and click here to view a very informative short video warning of the dangers of leaving dogs unattended in cars - entitled 'Don't Cook Your Dog'.
© Midland Counties Airedale Terrier Club 2016