FORTHCOMING CLUB EVENTS & SHOWS
Fun Day, Belbroughton, Worcestershire DY9 9TJ - Sunday 7th June 2015. Full details have now been circulated to members. If you are not a member and would like to join us then please contact us and we will be delighted to send you details.
Championship Show, Markfield, Leics LE67 9RJ - Sunday 12th July 2015. Judge Mrs Lesley Lee (Stargus). Schedule and Entry Form are now available to download on our Results/Schedules page.
BBQ & Fancy Dress Competition, Bewdley, Worcestershire DY12 1LW - Sunday 13th September 2015. Full details will be circulated to members nearer the time.
THE LATE MR COLIN DUCKITT
It was with much regret and sadness that we learnt of the death of former MCATC President Colin Duckitt on 27th March 2015 - please see our News Page for our tribute to him.
NEW CONTACT NUMBER - MR J WILLETTS
Please note new telephone number for MCATC Chairman John Willetts is now 01527 832365 as of May 2015.
Results and pictures from our Open Show held on Sunday 8th February are now available on our Results/Schedules page.
For more details on all of the above events and shows, please visit our Events page. Write up and pictures from our BBQ & Fancy Dress competition on Sunday 14th September are now on our News page.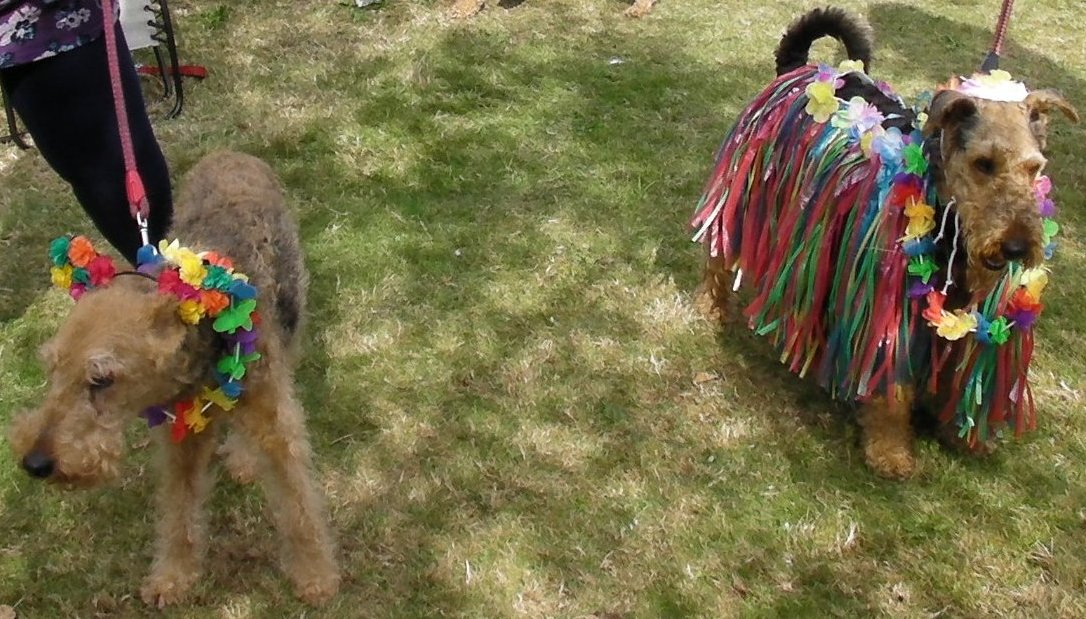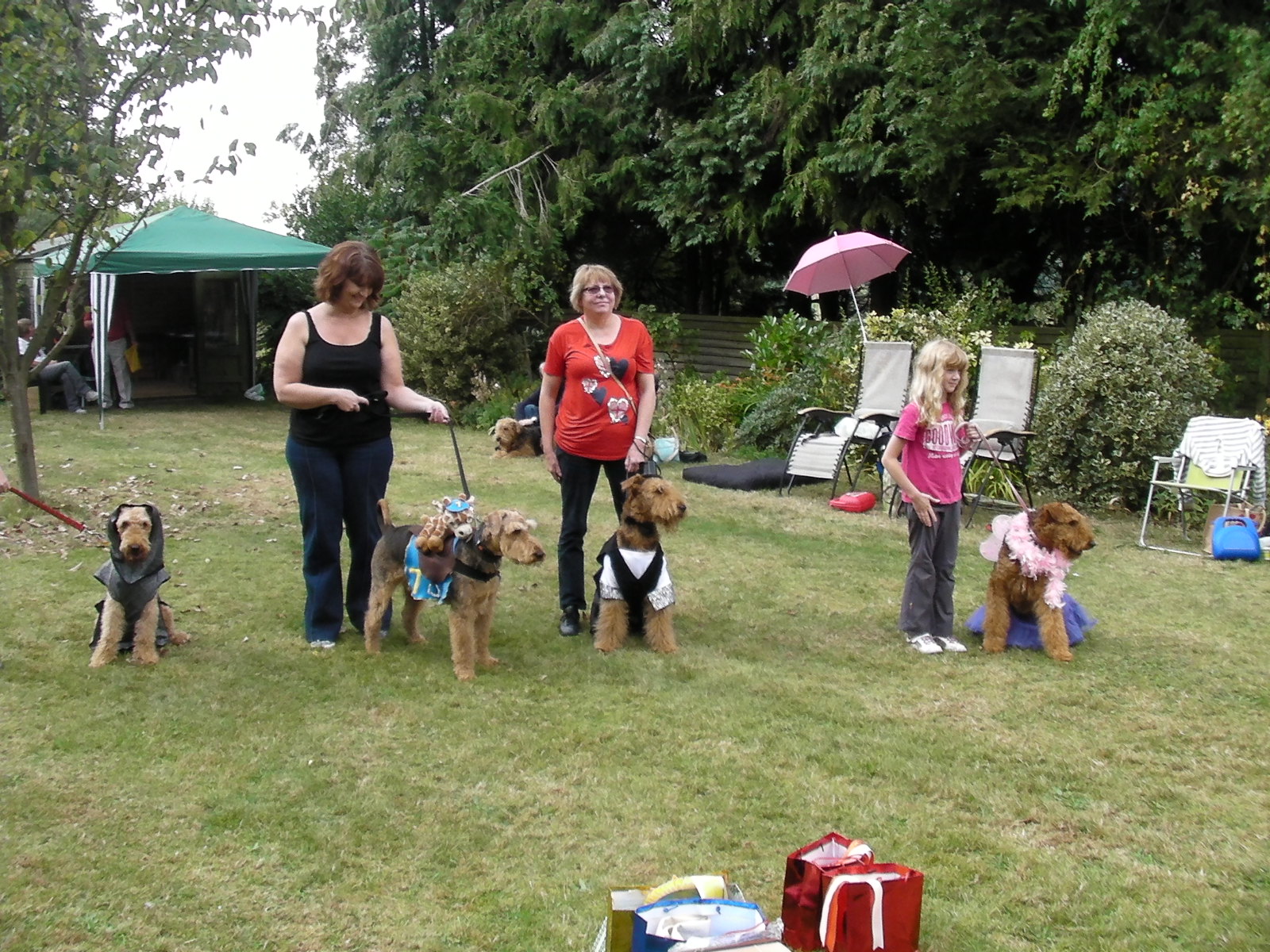 It's fancy dress time again! More pictures from our fancy dress & BBQ day on Sunday 14th September are on our News page
SUBMISSION OF JUDGING CVS
If you judge Airedales and would like to be considered for inclusion on our judging list, then please submit your CV and complete a judging questionnaire via our Contacts Page
DOGS LEFT UNATTENDED IN CARS - an important reminder from the Kennel Club which is particularly timely during the summer months, but which is important throughout the year, as even on what may seem like cooler days cars can still heat up very quickly. Please click here to read The Kennel Club's press release and click here to view a very informative short video warning of the dangers of leaving dogs unattended in cars - entitled 'Don't Cook Your Dog'.
© Midland Counties Airedale Terrier Club 2015