BBQ, QUIZ & FANCY DRESS COMPETITION - SUNDAY 17TH SEPTEMBER 2017


We were blessed with a dry and mostly sunny day for our BBQ which was held at The Coppins, Bewdley on Sunday 17th September,

with around 40 members and their Airedales joining us.
After a (thankfully not too muddy!) walk, we enjoyed delicious burgers, hot dogs and home made soup, followed by a selection of desserts and scones, cream & jam. This year's quiz was a list of dog breeds in anagram form which certainly tested everyone's grey matter! The winners were Dave & Hazel Herrin ably assisted by Daisy & Barney.
After the BBQ it was time for our fancy dress competition, and again this year's entries did not disappoint! The winners by the very tiniest of margins were Dennis The Menace and Minnie The Minx aka Daisy & Barney Herrin, who having already won the quiz definitely on a winning streak! A very very close second were Annie & Teddy owned by Kim Hatton, as a Strictly Couple with fabulous sparkly outfits! And an honourable third but again it was a very close call – was the wonderful Parsley, owned by Rebecca Ward and Philip Hallam, who was of course a lion!
Thank you to all our members for their support for the club and our events, and we hope you all had a great day.

Below are some pictures from the day, including the fabulous fancy dress entries!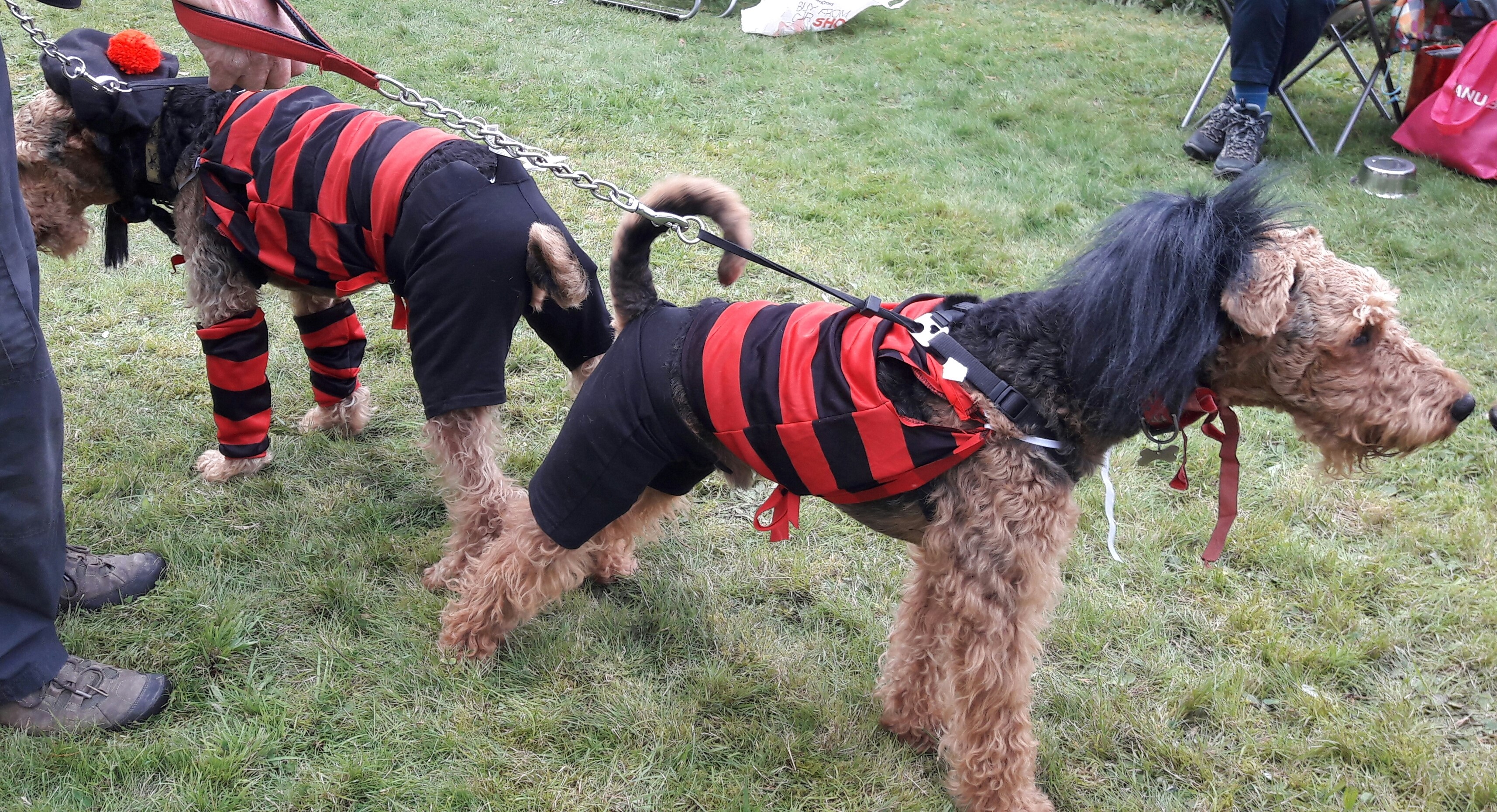 Fancy Dress Winners Daisy & Barney as Minnie The Minx and Dennis The Menace