SUMMER FUN DAY, BELBROUGHTON - SUNDAY 11TH JUNE 2017

The weather was kind to us for this year's fun day in Belbroughton, and we had a great day! Around 45 members joined us with their Airedales, and some other terrier friends including Sealyham and Wire Fox Terriers.

The day's events started off with a walk round the local area - some walkers took rather longer than planned having taken the 'scenic' route (!) - however they all returned safely and in one piece!

Our fun classes, judged by committee member Joy Banks, were hotly contested but the eventual winners were: Biggest Smile - Rufus, owned by Chris Heath; Fluffiest Face - Ted, owned by Emma Sharpe; Best Trick - Parsley, owned by Rebecca Ward & Philip Hallam, and Waggiest Tail (eventually decided by a 'Wag Off'!) - Murphy, owned by Isobell & Paul Adams.

Again this year club member Sophie Fury who runs her own grooming salon, was on hand to offer tips and advice on Airedale grooming and trimming - which was popular as always! Thank you Sophie for offering your help and expertise which was much appreciated.

We finished the day with some old favourite games - an obstacle course/egg & spoon race won by Philip Hallam & Rufus, Musical Sits which was won by Elsa, owned by Linda Wickham - and last but by no means least the famous It's A Wrap toilet roll game won by wonderful veteran 13 year old Abbie, owned by Carol Gray. One of the entrants Mr Darcey, owned by Anita Humprhis - decided to play his own version called 'Steal The Toilet Roll' - and spent the whole game with a toilet roll in his mouth, refusing to give it back - much to the amusement of everyone watching!

As always it was a very enjoyable day and we would like to thank all those who came along to join us, as always your support for the club is very much appreciated!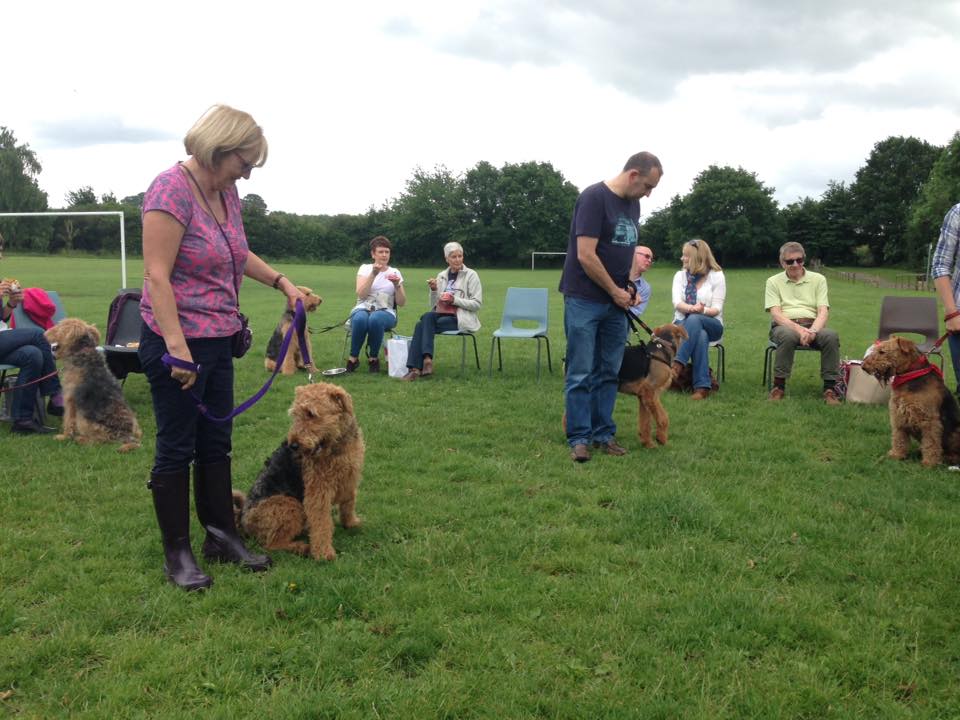 Fluffiest Face Competition Photo courtesy of Diane Grigg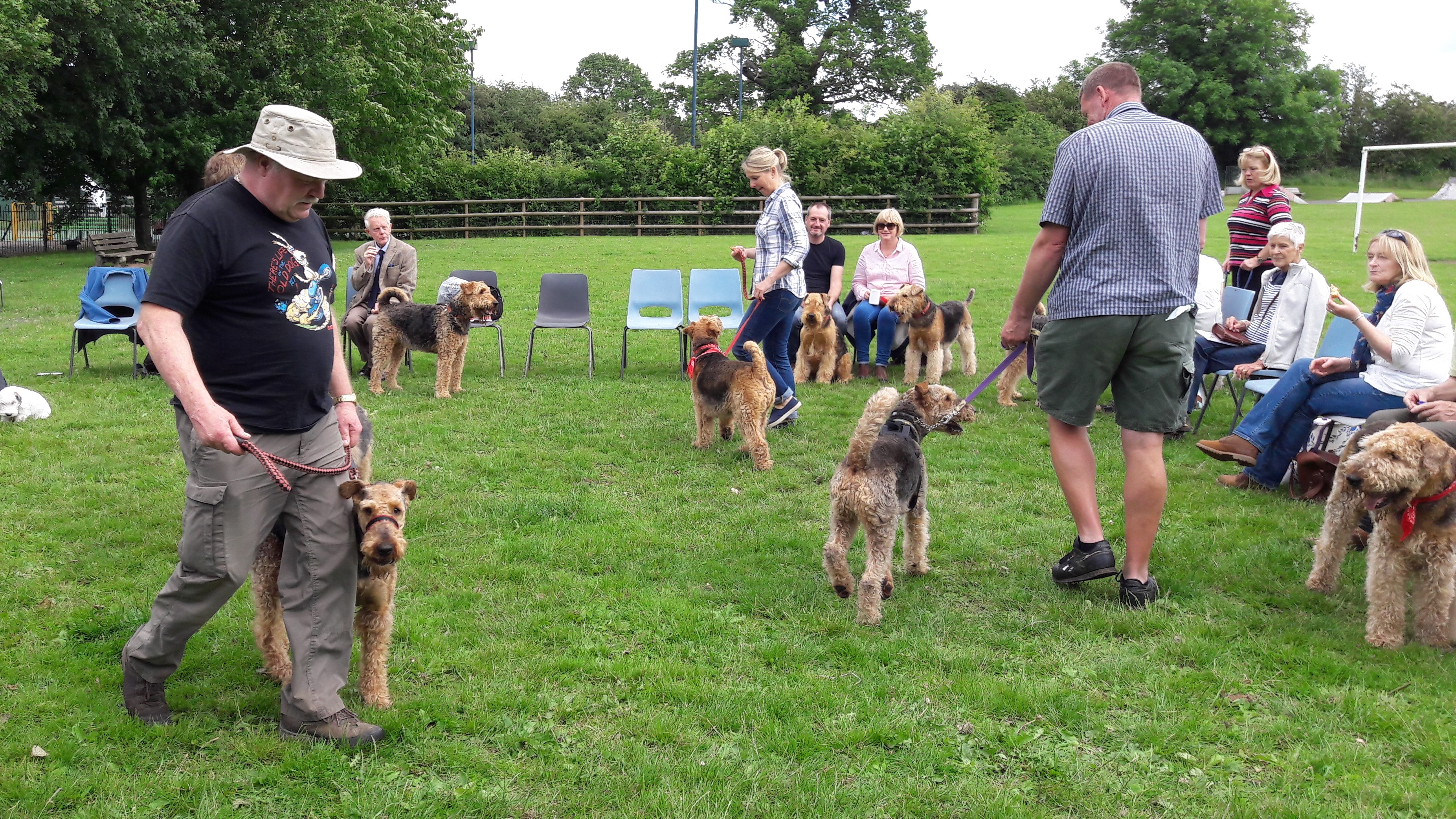 Playing Musical Sits at the Fun Day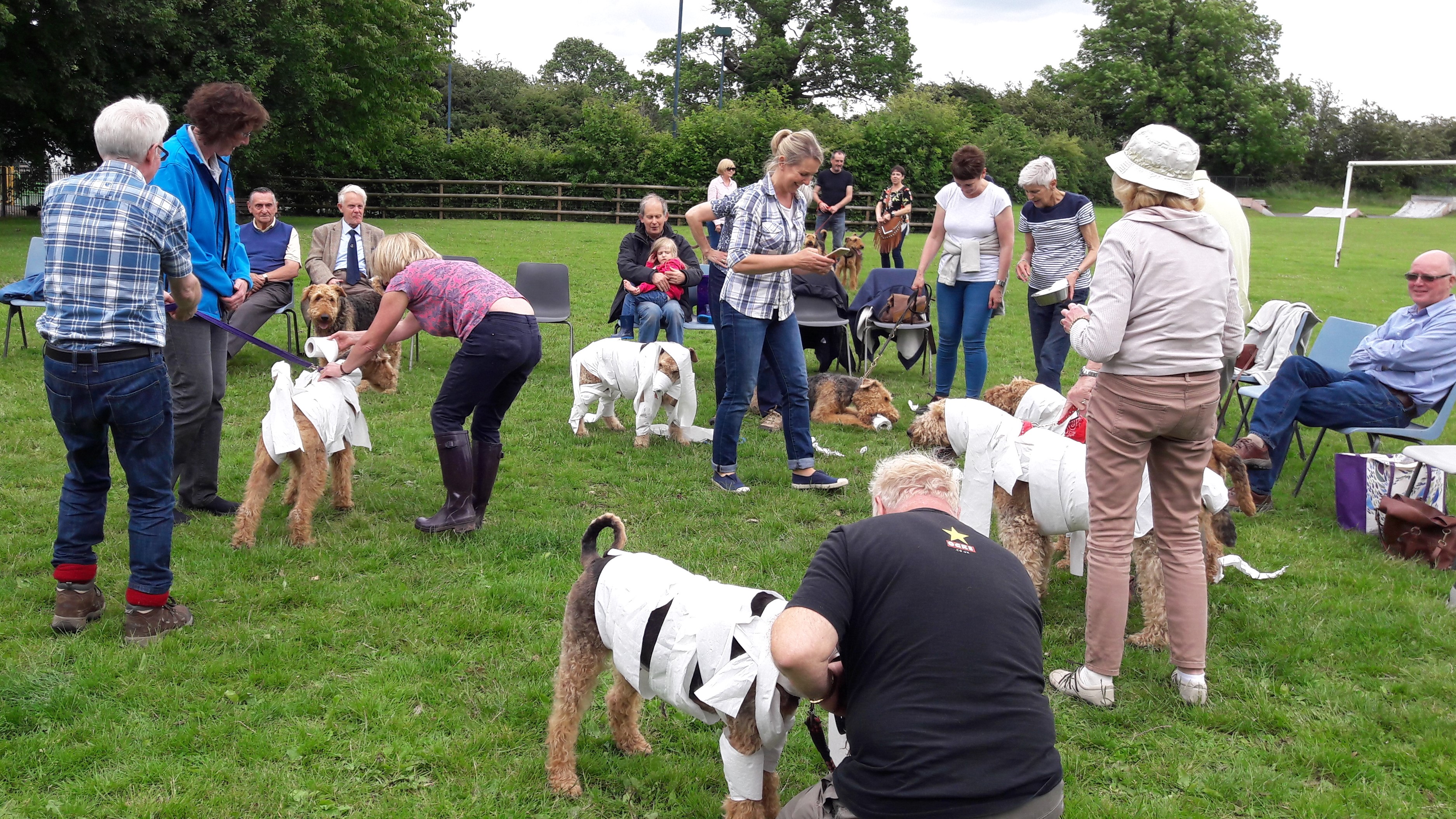 Playing the Toilet Roll game!